COMPANY PROFILE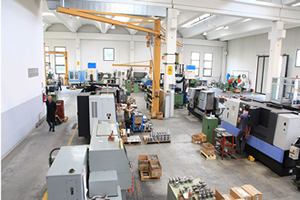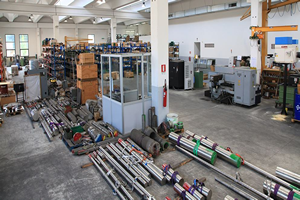 THERMOMESS S.r.l.


COMPANY PROFILE
Estabilished in 1994, THERMOMESS is a young company which has achieved notable economic and production success in few years, manufacturing high quality ball valves (floating or trunnion mounted; soft or metal seated) and cryogenic valves in accordance with the most sophisticated specifications for oil, gas, power, off-shore and chemical & petro-chemical industry.
THERMOMESS' ORGANIZATION
THERMOMESS' organization, ed by the only General Manager, Mr. Ferrario, is composed of highly trained and qualified personnel.
THERMOMESS' technical department is one of the mainstays of the company.It is constantly engaged in studying up-to-date technological solutions by means of highly advanced CAD systems.
QUALITY ASSURANCE SYSTEM
THERMOMESS' quality assurance system, with the help of the most advanced methods and equipment for control, covers all phases of manufacturing, starting from raw material purchasing, in order to guarantee customers'satisfaction and compliance with the main standards.
THERMOMESS' products are mainly machined from bar materials or forgings, including: carbon steel, standard austenitic stainless steel, Alloys, high Nickel alloys, Duplex and Super-Duplex stainless steel, according to ASTM and NACE standards.
SPECIAL BRANCH
THERMOMESS' special branch is the production of globe and ball valves for cryogenic service, which may reach -269°C at different pressures.

THERMOMESS' production is mainly in accordance with ANSI (American National Standard Institute), ASME (American Society of Mechanical Engineers), Mss (Manufacturers Standardization Society), BSI (British Standard Institution) and API (American Petroleum Institute).
To assure a high quality level, THERMOMESS has been ISO 9001 - API - P.E.D. - Module H (CE 0036)certified: a further guarantee for the Customer.
THERMOMESS is pleased to present You its catalogues and will be very glad to satisfy any of Your demands.
Yours sincerely